Minden Mozi
2008-01-30
We have gotten used to the idea that the first techno avant-garde in art came from Western Europe and North America. Yet almost all of the foundations for the development of these electronic worlds of sound and image were discovered and invented in the East. The exhibition "State of Images" presents with Zbigniew Rybczyński and Gábor Bódy two media pioneers from Poland and Hungary who developed within the tradition of the first European avant-garde. Beginning in the early 1970s, both of them took on the challenges of the new media technologies in the arts – first as experimental filmmakers and then in video. But their methods are highly varied: Rybczyński is a constructivist painter, illustrator, and designer – an engineer of the new time-image-spaces that he creates. Bódy in contrast is a poet, linguist and semiotician – a dramatist. Like no other of his contemporaries, he explored the quality of a new, private, intimate publicness that, for him, is found in connection with the medium of video, its modes of distribution and its perception.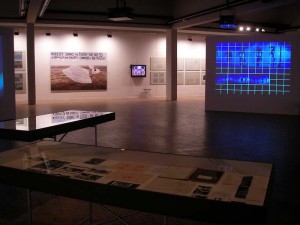 The paths of the two artists have never crossed. Through the joint exhibition, a continent displaying visual investigation arises on which the two pioneers meet for the first time. During the exhibition the Collegium Hungaricum Berlin will display a multimedia installation of the artists' videos on their media façade.
The exhibition is taking place within the framework of the project "CHANGE OF PERSPECTIVE" made possible by a cooperation between the Polish Institute Berlin and Akademie der Künste.

source: Museums Portal Berlin
see also: Collegicum Hungaricum Berlin